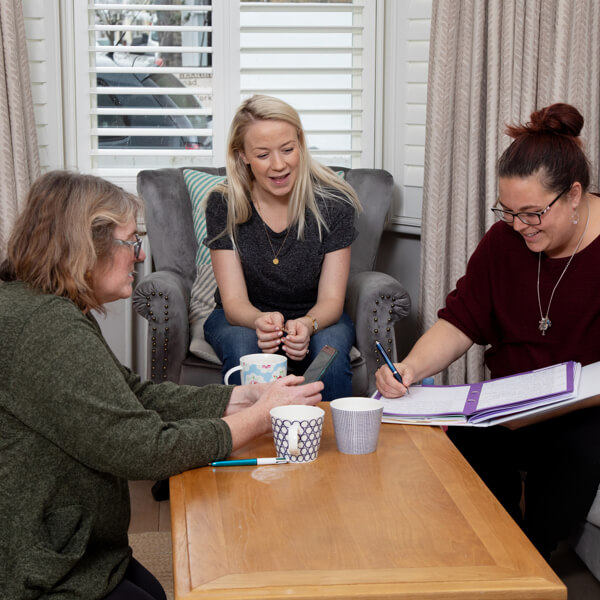 Birth Story 6

November 11, 2019

My husband and I looked to employ independent midwives due to the lack of consistency of care offered by the NHS. We both felt it was absolutely critical to know and trust the people who would ultimately be at the birth of our baby. Sadly the NHS is unable to provide this consistency of care where we lived, and therefore we looked to Private Midwives.

Before committing to using Private Midwives we met with both Tess and Leonie to make sure we connected. We instantly warmed to them on our first meeting and immediately asked them to work with us and be our midwives for the lead up to the birth, the birth itself, and the postnatal care.

They are both incredibly kind, knowledgeable and always withhold any form of judgement on the type of birth you may or may not want.

Tess and Leonie came to us in the comfort of our own home for each appointment, and offered very flexible appointment times which was very helpful given my husband and I both work quite long hours. Each appointment we got to know them better, and built a very strong bond which was absolutely essential during what was quite a long and challenging labour.

Tess and Leonie created a WhatsApp group for us where my husband and I could contact them at any point, to ask any questions or any concerns we might have. They also said we could call them at any point. It was wonderfully reassuring to know we had support whenever we needed it, and they were always very quick at responding.

During the labour Tess and Leonie were absolutely amazing. Leonie came to our house at 1am and stayed with us at home until I was ready to head into hospital. Again, it was invaluable having her there to keep us calm, rub my back, and check my progress. She also reminded me of my hypnobirthing practices which was so helpful. So often you hear of people going into hospital too early only to be turned away.

During the labour they acted as my mouthpiece, as they knew exactly what I wanted during the birth. Their support was, once again, totally invaluable. Having people with you that you know and trust is very calming in quite a challenging situation.

The postnatal experience with them was also second to none, and they bonded with Betsy straight away.

The NHS only offered, in our area, one home visit and it was so lovely having Leonie and Tess come to us for regular postnatal appointments, especially when you are feeling exhausted and a little beaten up! They also offered to do and send off the heal prick test for our baby, I was apprehensive about going to a clinic for this, and Leonie therefore did it in the comfort of our own home and Betsy barely noticed!

I cannot recommend both Tess and Leonie more as simply wonderful midwives. They are extremely experienced, are always available for any concerns or queries you might have, and were perfect at taking my husband and I through our pregnancy/ birth and postnatal journey.