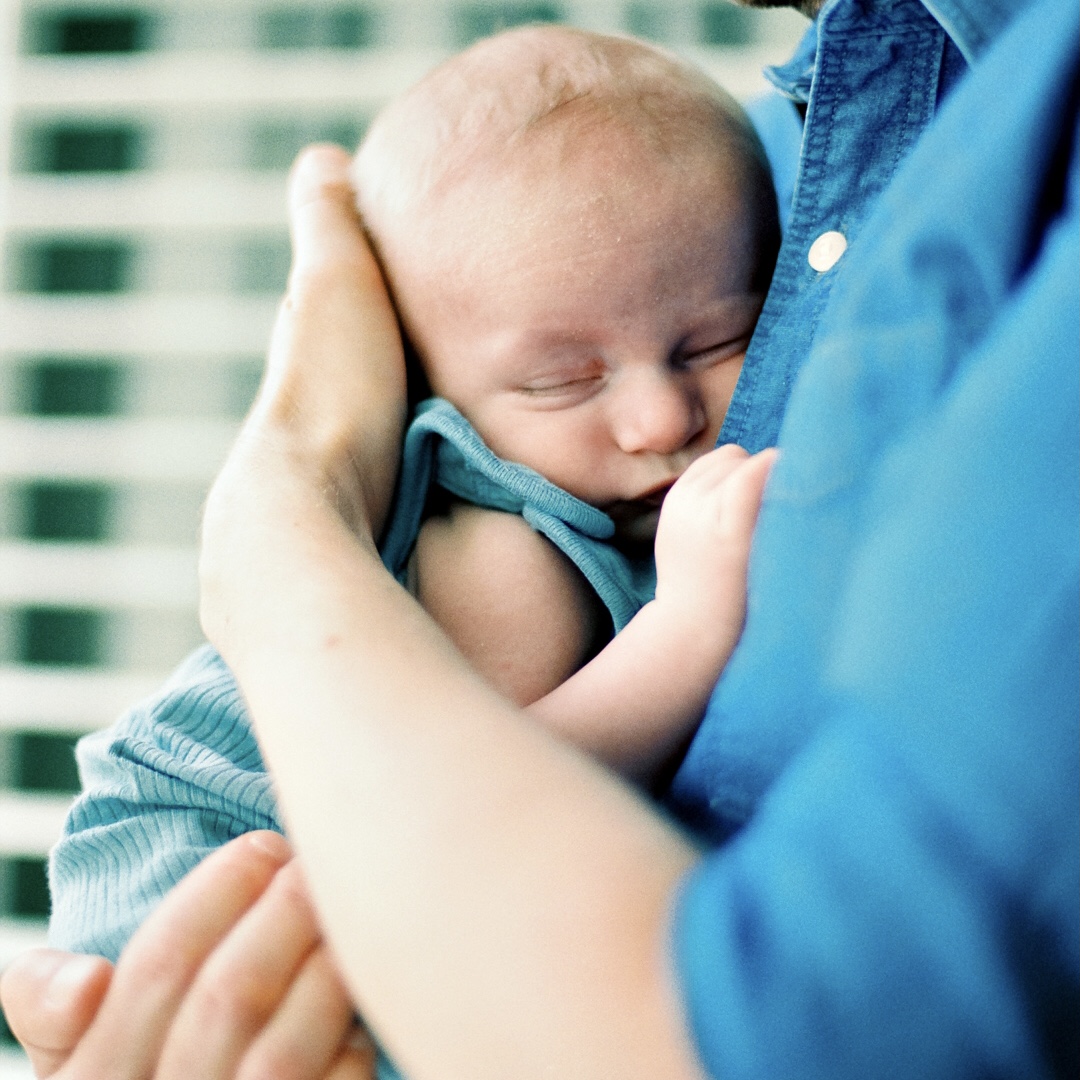 Birth Story 20

December 6, 2021

In the summer of 2020, I fell pregnant. It was an amazing surprise, as my husband and I had been trying for over two years with no success. Knowing that this was a very special pregnancy – and given the fact that we were in the midst of a global pandemic –  I knew I wanted an independent midwife to give me the attention and continuity of care I needed. As I read the glowing testimonials for Leonie and Tess, I knew that they would be a perfect fit.

I am an anxious person by nature, and because of my history of infertility, I felt as if I was always waiting for the other shoe to drop. But throughout all of my pregnancy, Leonie and Tess were there to answer any and all of my questions, and remind me to breathe when I was "in my head" too much. They are incredibly thorough and made a point to get to know me and my husband. We always looked forward to their visits, as it felt like catching up with an old friend (who is an expert in everything pregnancy, birth, and babies!). Leonie and Tess know the NHS system incredibly well and they were able to advocate for me on a number of occasions during my pregnancy and birth.

I had a very difficult birth – an induction, followed by an unplanned cesarean and our son Teddy having to spend two weeks in the NICU. This would have brought me to my knees if I hadn't had the unwavering support of Leonie and Tess. With a baby in special care, it's easy to forget about looking after yourself. But Leonie and Tess were there to remind me to rest and recover so I could be the best version of myself for our baby. Once we brought Teddy home, Leonie and Tess helped us through a very challenging breastfeeding journey. I will never forget the compassion they showed me as we navigated feeding Teddy.

I would wholeheartedly recommend Leonie and Tess to anyone who wants excellent, nurturing maternity care.