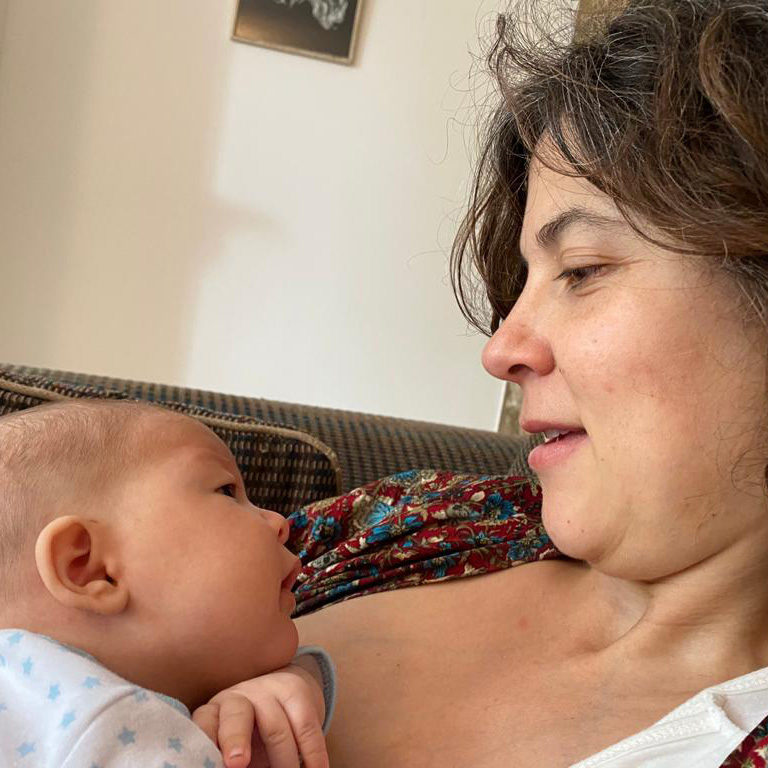 Birth Story 16

April 20, 2021

I turned to independent midwifery as a first-time mum looking for extra support in the lead up to the birth of my daughter. As somehow who isn't too crazy about hospitals, I was interested in exploring the possibility of a home birth, and as a Canadian in London without any family close by, I was also looking for extra support for the postnatal period. Above all, I was looking for continuity of care throughout, and it was clear after my first NHS appointments that the public service would not be able to provide this. My husband and I engaged Tess and Leonie in January, before we had even heard of coronavirus! As it turned out, the late stages of my pregnancy coincided with the first lockdown and we were so glad to have their support.  I was able to continue with regular appointments at home, which provided much peace of mind and sense of normalcy at an otherwise stressful time.

My husband and I were impressed by their warmth from the beginning. Their close partnership also made me feel reassured that, even though Tess was taking the lead in my care, between them we would always have someone to call. I was most hesitant to go independent out of concern that NHS Doctors and Midwives would be uncomfortable or uncooperative with the situation. I felt encouraged that they had years of experience working for the NHS, and had also attended many births at Lewisham Hospital (my local) as private midwives. I also got the strong sense that Tess and Leonie shared my values about the birth and would help me to feel strong and confident through the process.

My pregnancy was relaxed and even enjoyable overall, despite the craziness of lockdown. Tess and Leonie visited regularly, were always ready to answer my questions on WhatsApp, and took phone calls at odd hours when I suspected something was wrong. They encouraged me to trust my instincts and coached me on advocating for myself.
In the end, a home birth was off the table for me for medical reasons, and the Birth Center at Lewisham were reluctant to take me on. Tess and Leonie helped arrange calls with various hospital personnel to see what could be done but in the end, with a baby more than two weeks overdue, I chose to be induced and eventually gave birth to my daughter via emergency C-section. When by chance Tess and Leonie needed to stay away and get tested for coronavirus, they drew on their network to have another wonderful midwife, Rene, who visited me at home in the first week. Breastfeeding support from all three women was indispensable which was incredibly helpful and reassuring to have them come by several times in the first few weeks to check on myself and my daughter.

I would have loved a home birth and can imagine that Tess and Leonie really shine when they are able to take women through the process from beginning to end. Although this didn't happen for me, Tess and Leonie did their best to support me under the circumstance, going over and beyond with pre- and post-natal services. I looked forward to every visit and appreciated the extra time and effort they made for me in the weeks after the birth when I was struggling with the C-section blues. I would recommend these lovely women to anyone seeking a positive and personal birth experience, attended by midwives who take the time to know you and really care.