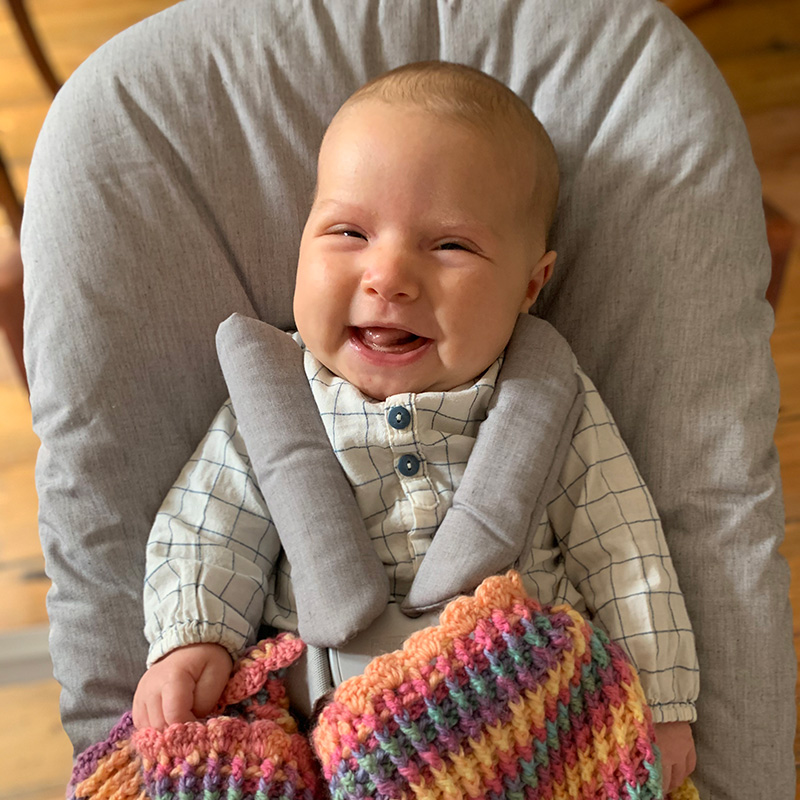 Birth Story 15

April 20, 2021

As an Anglo-German couple expecting our first child, all the stresses and uncertainties of venturing into the unknown were exacerbated by the fact that what little we knew, and what expectations we had, stemmed from two, often quite different, systems. And then there was COVID.

Happily, Eva's German health insurers agreed to cover the cost of a private midwife (as they would have done a German one, were we having our baby in Germany) and, deprived of familial support and assistance due to COVID restrictions, we were able to seek out additional support which might otherwise not have been available to us.

Having researched a variety of available options in South London, we arranged to meet our two preferred midwife teams via Zoom. Having spoken with Tess and Leonie first we quickly cancelled the second appointment. Their warmth and enthusiasm immediately set us at ease (no mean feat given the strain our experiences with the NHS had put on our faith in British medicine) and brought a much-needed calm, reassurance and confidence to proceedings.

They quickly built up an understanding of our story and our birth preferences and were immediately adding value with their suggestions, even before we formally engaged them. With them in our corner, the challenge of having a first baby in the chaos of a global pandemic somehow came to feel not only possible, but maybe even manageable.

We met with them soon afterwards in our garden for a further discussion and then, when they determined that the pandemic was depriving us of full value from their services, offered up a bonus session to run through, and nail down, our birth plan (something, I'll admit, Eva was having a bit of a battle to pin me down to).

Ultimately, much of that birth plan (the home birth, the birthing pool, minimal pain-relief) went out of the window when our large daughter was ultimately induced, but it was nonetheless a hugely beneficial exercise to have gone through as a couple and certainly gave me a lot of confidence to advocate for Eva as events unfolded at King's.

While everyone we dealt with on the labour ward bolstered our faith in the NHS and our wider support network, after two days in post-natal (during which time fathers were only allowed on to the ward 14:00-20:00 due to COVID restrictions) that faith was in need of a further boost.

Tess arrived the morning after the girls came home for our first appointment and the highest compliment I can pay her is that it was like having a member of the family arrive (I'm thinking loving aunt, mother to an army of cousins, not awkward, hand-ringing bachelor uncle). As in the pre-natal period, her very presence brought with it a warmth and calm that (sleep-deprived or otherwise) I doubt we could have generated alone and she quickly set about boosting Eva's morale after five day spell in hospital which resembled in no respects the plan we had settled on for our daughter's birth.

The little hints, tips, reassurances and general friendly chatter through which Tess went about her work are too many to mention (although perhaps crossing South London to deliver us the right sort of cabbage (she'll explain!) bears repeating as evidence of her dedication). When I worried that Eva was showing signs of post-natal depression, I had absolutely no reservations in discussing my concerns (in confidence) with Leonie and Tess who were able both to offer advice and to tackle Eva's own perceptions of her experiences tactfully and positively. That is the crux of it – both Tess and Leonie were entirely dependable. We had huge confidence in them and, ultimately, they instilled in us, through the time we spent together, the perspective to realise that (whatever our doubts and perfectionist tendencies) we had done and were doing alright and the confidence that our nascent family could go it alone. That was a solid foundation on which to build and we would whole-heartedly recommend them to absolutely anyone (pandemic or no pandemic!). They've been very sorely missed since our last session!