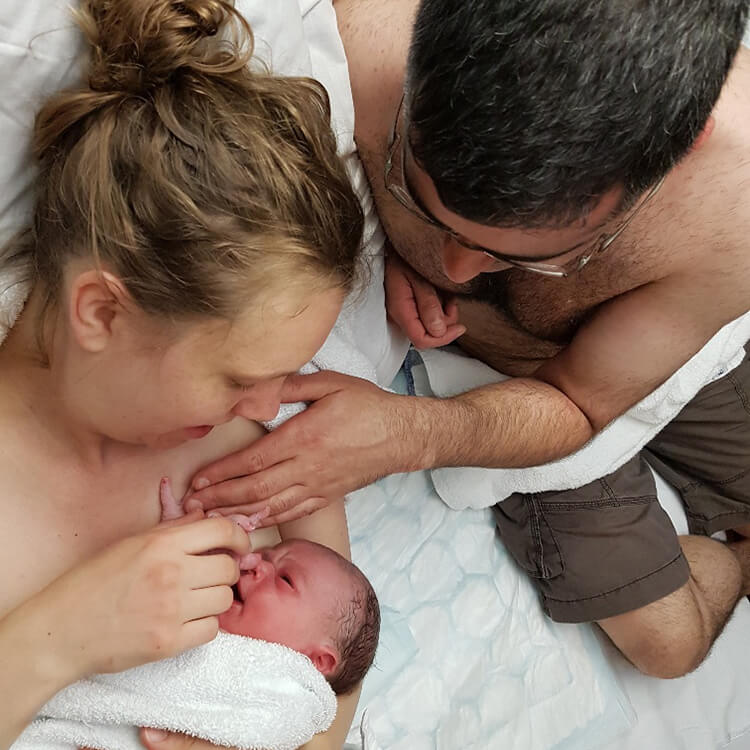 Birth Story 1

November 11, 2019

We booked relatively late (the day before my due date!) but I am so relieved that we did. Hiring Leonie was by far the best decision we made; our son's birth wouldn't have been the incredible, stress-free experience it was without her.

After encountering some resistance to my birth plan from my community midwife. Leonie arranged to come for an initial chat very quickly and as soon as we met her we knew she was the midwife for us. She was completely supportive and understanding of my choices and was an immediate calming influence for me and my partner. From the beginning she went above and beyond what I expected from her.

On the day of our son's birth, I woke up at 3am with slight twinges which ramped up a lot quicker than I ever imagined; going from an initial call to Leonie to let her know things has started at around 7:30am to a rather more frantic call about 30 minutes later as I had started to feel the urge to push. Despite being stuck in traffic on the way over, Leonie was the same calming force as ever, arranging an ambulance and coaching my partner through what he had to do in case they didn't arrive in time. Luckily within ten minutes everyone had arrived and Leonie took charge, even calling ahead to the Birth Centre to request the pool be filled up as I was so far along.

When we arrived at the hospital Leonie offered support and guidance when we needed it, she took some incredible photos and wrote up my birth story as it happened, giving us some amazing memories. Immediately after the birth she was on hand to help with feeding and our son was having his first meal within the hour.

In the days and weeks after the birth her advice and support were just priceless. There are far too many examples to mention but no question we could come up with was too small, big, daft or complicated and she answered them all in her usual positive, encouraging, entertaining way.

Leonie will always have a special place in our hearts; we're still in touch and my partner and I have already discussed getting her on retainer for baby number two!